virtual coaching sessions catered to your needs
---
New Events
The Essential Mother-Daughter Healing Guide E-course
---
virtual sister circle
---
coaching services
---
about
---
Upcoming Events
---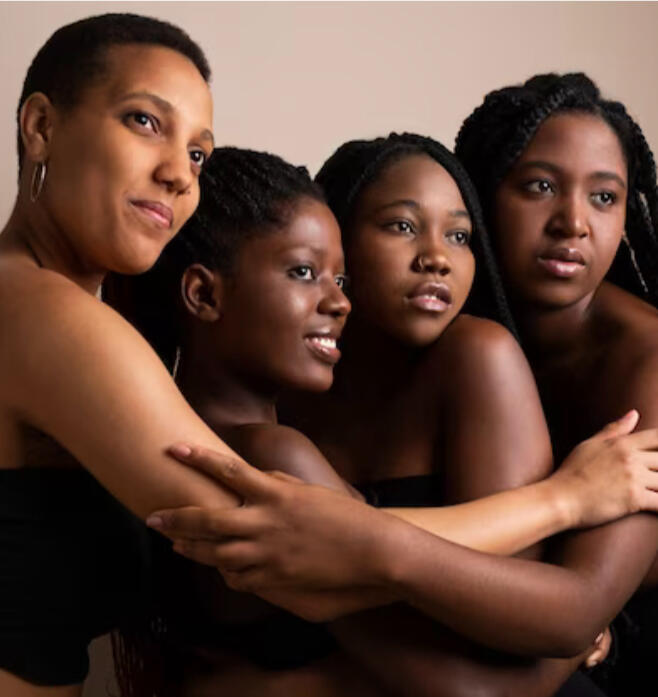 virtual sister circle for moms
"The Balancing Act: Surviving and Thriving as a Mom"Date: Saturday, 9/30/2023
Time: TBD
Location: Virtual (link provided upon registration)
Price: $30Are you a mom that feels overwhelmed by the demands of motherhood? Do you feel like you're constantly juggling a million things? Do you ever feel like you're not doing enough, or that you're not a good enough mom? Do you wish you had more support as a mom? If so, you're not alone. Whether you're a new mom, a seasoned pro, or somewhere in between, we're here for you.Join us at "The Safe Space with Bri & Donia" for a virtual sister circle called "The Balancing Act: Surviving and Thriving as a Mom." We will have an open forum to discuss your most urgent struggles as a mom, including:* Being able to ask for help
* Prioritizing your own needs
* Accepting the changes that motherhood brings
* Creating a supportive tribe
* Dealing with difficult emotions
* Advocating and setting boundaries with family and friends
* Co-parenting in healthy ways
* Navigating dating as a mom
* And more!We are Sabrina "Bri" Wells and Donia Taylor. As mothers, we struggled until we learned how to ask for help. And as life coaches, we help overwhelmed women tend to their needs so that they can heal and find peace. Together, we make safe spaces for women to show up fully so they can be seen and heard.We are excited for you to join us at our next sister circle so we can start balancing the act together.Please note - to keep the circle intimate, seating is limited.Questions? Text 773.220.1091REGISTRATION NOT OPEN YET.
virtual coaching sessions catered to your needs
---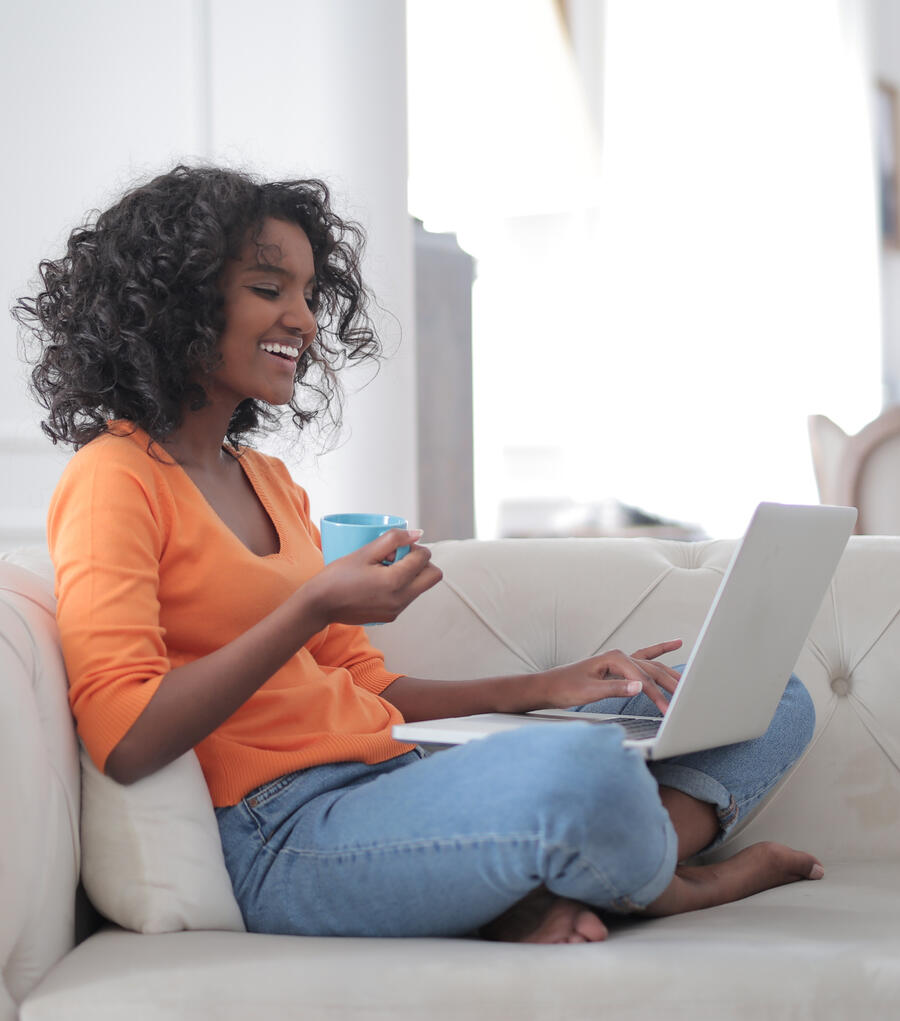 Do you give away the best of you while neglecting the rest of you?
On any given day, you take care of the numerous needs of family, friends, and colleagues. But, who takes care of you? Let me create a safe space to cater to you and your needs.Many of my clients come to me with the following issues. Do any of these sound familiar?▫️ Not feeling seen and heard
▫️ Feeling lost or behind in life
▫️ Trouble handling big emotions
▫️ Self-worth and self-confidence issues
▫️ Poor work-life balance
▫️ Inability to advocate for self
▫️ Wanting to have a softer life
▫️ Stuck in unhealthy patterns
▫️ Problems relating to partners, children, family, or friendsAs an emotional wellness coach, I provide the guidance and tools you need to navigate these struggles. I use listening, mindfulness, problem-solving, accountability, and compassion to help you make sustainable changes. My clients get results fast by using my 3-step approach to healing: embracing radical self-care, mastering emotional intelligence, and engaging in inner child healing.Embracing Radical Self-Care - Creating self-care routines that fill your cup on a soul level; using your love languages to tend to your needs/desires; establishing a healthy life-work balance; prioritizing rest; setting boundariesMastering Emotional Intelligence - Being able to understand emotions to communicate and relate to yourself and others better; being vulnerable; responding thoughtfully instead of reacting emotionally; connecting with and using your intuition to serve your greatest goodEngaging in Inner Child Healing - Being aware of how your inner child shows up as an adult - the good and bad; addressing unmet childhood needs that are recking havoc on your adult life; finding activities that bring you joy; learning to approach life with wonder, curiosity, and playfulness
what to expect in a typical session
I exclusively offer virtual sessions to make coaching comfortable and convenient for you. Enjoy meeting with me in environments that make you feel the most relaxed and receptive. Schedule your sessions around school, work, or the children. No babysitter? No problem. Keep the children close by and entertained, as long as you are able to be mentally present in the session. No need to fuss over your hair and clothes; baseball caps and sweats are always welcomed.During our 60-minute coaching sessions, we discuss your most pressing issues and develop a plan to solve them. Homework is how we implement the plan, with the most common form being questions for exploration. Homework is done in-between sessions, and is due at our next visit. Bring a journal to each session to jot down "a-ha" moments, questions, key points I've shared, and homework. Keep in mind that what you put into the coaching process, you will surely get out of it. Be consistent, show up mindfully, and commit to doing the work.I offer one-on-one coaching for adults and children ages 9 - 17, as well as relationship coaching, workshops, and sister circles to help you on your healing journey.Learn more about my coaching services, and book your session today.
about
---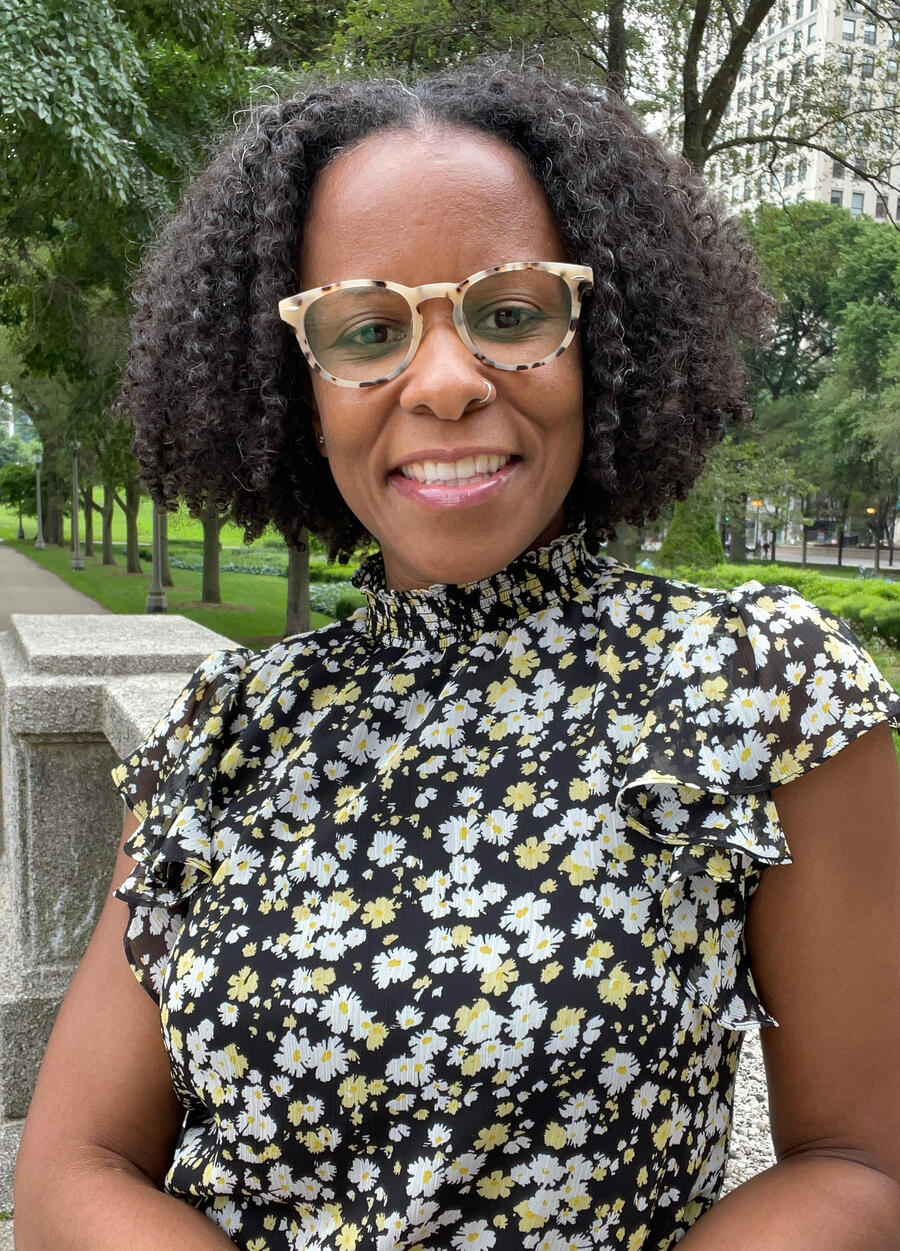 I am Sabrina Wells, emotional wellness coach and yoga/meditation instructor. I have been a safe space for friends and family since I was a teen. Truth be told, I used to gravitate towards helping others as a way to avoid the pain I was carrying. I was burdened with growing up in a rough neighborhood in Chicago, an abusive and substance addicted parent, and an internal voice telling me that I wasn't good enough. After years of avoiding my pain, I became an emotionally inept adult whose go-to emotion was anger.One day, during one of the lowest points in my adult life, my sister began inviting me to yoga classes. Yoga changed me. It broke me open. It showed me that I didn't have to live the way I had been living. With the help of a therapist, I began to heal as I acknowledged and processed my pain. I addressed my anger and discovered my true feelings underneath. I released limiting beliefs and began to feel my feelings on a deeper level. I let my overactive brain take a break and let my heart take the lead. It was and still is a beautiful healing journey. My life has never been more joyful than it is now.The good news is we all have an inexplicable joy on the other side of our pain. I offer the safe space and resources one needs to break open and step into their most joyful selves.Learn more about my coaching services, and book your session today.
TESTIMONIALS
---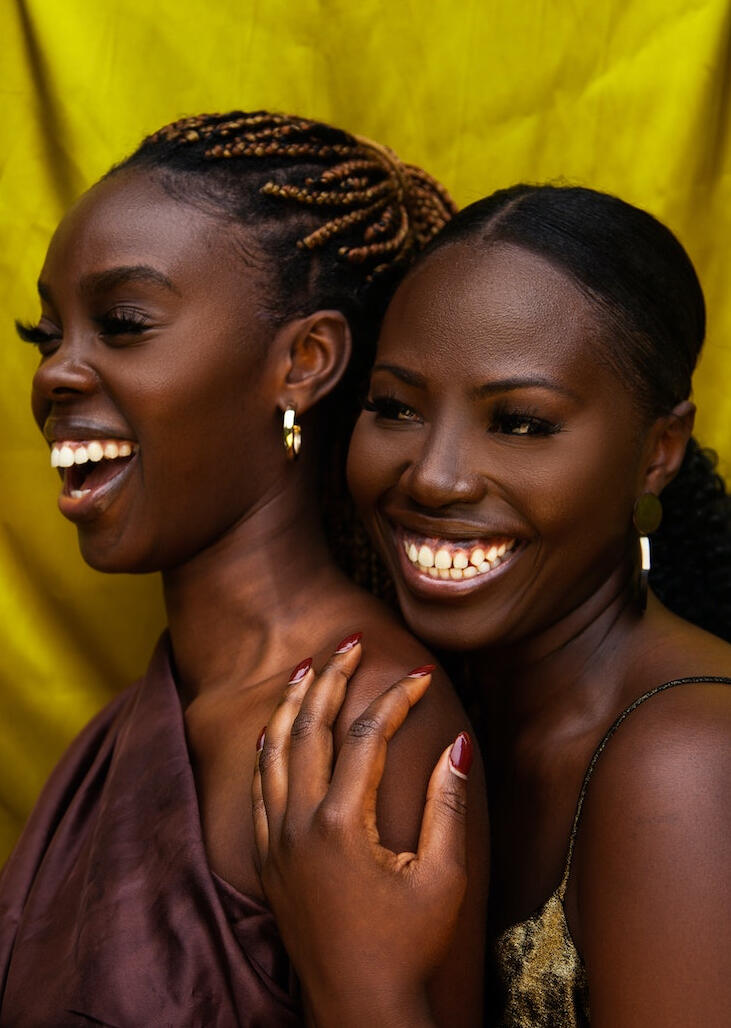 "Having Sabrina as my life and wellness coach has been nothing short of incredible. She literally brought me to life. We've peeled back many layers of my life, and it's been a journey of discovery and healing that I didn't even know I needed. One of the many things I like about Sabrina is that she does not judge or assume anything about me. She presents such a wide range of tools and exercises to help me navigate through issues and past hurts and she allows me to choose the ones that resonate with me the most. My family and friends have even noticed and commented on a difference in me since working with Sabrina. I am truly, truly grateful that I came across her content and just took a chance. In one session, I even tearfully told her, "I don't ever want our sessions to end" and I meant it. I would highly, HIGHLY recommend Sabrina. "
Lauren S.
"Sabrina has been instrumental to my healing journey, ever since it began in 2020. Her intuition and desire to guide in a loving and impartial way is so unique and supportive. I've always felt seen and heard in her presence and the steps she shares for me to move towards success are always tangible and action oriented. I am beyond grateful for her presence in my life. ❤️."
Doña T.
"Healing Girl Summer loading...
So grateful for Sabrina Wells, my coach is better than yours. Lol, but for real her perspective, authenticity and honesty are truly assisting me to rise in my power."
Breanna J.
"Overall, Sabrina is beyond amazing. I know that I wouldn't be on this journey if it weren't for meeting her.  She's helped me realize so many things within myself, my relationships with others, and to be okay with who I am."
Amanda F.
"I come to Sabrina because she is non-judgmental, objective, and an active listener. She creates an environment of trust that invites me to share."
Aisha K.
"Sabrina actually listens. She doesn't have predetermined responses. Her responses are thoughtful and thought-provoking. She has a calming nature about her."
Jamaal K.
"Sabrina is open, honest, compassionate, and grounded by universal energy. She is good at giving me food for thought and plans of action."
Jacquie C.
coaching services
---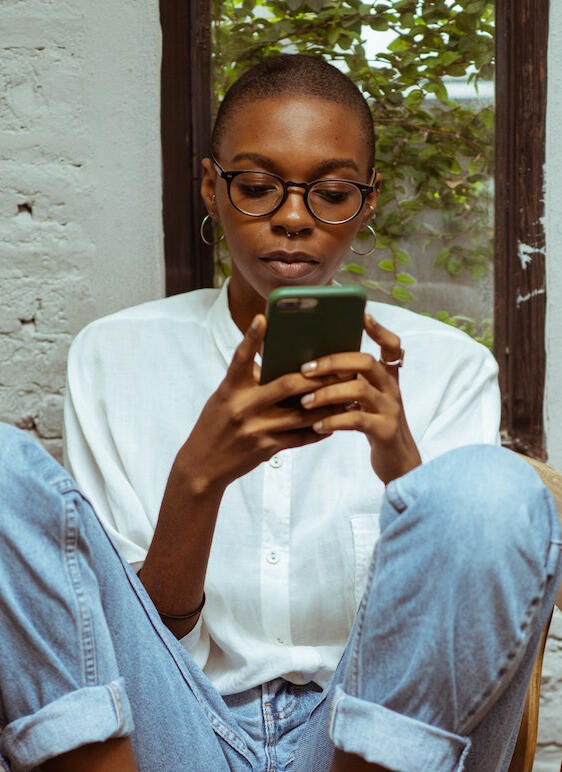 surviving to thriving session
Introductory phone call to shift from surviving suffering to thriving thoughtfully. Seek counsel on your personal issues while becoming acquainted with me and my coaching style.
30-min session. Complimentary
---
one-on-one coaching session
Virtual session where you and your needs are tended to in a safe space. Receive guidance and tools to develop the self-awareness and emotional intelligence needed to create a more fulfilling life.
60-min session. $75
---
child coaching session
Virtual, one-on-one session where your child is given a safe and objective space to share their needs and concerns. You and your child will receive guidance and tools to address the issues at hand.
60-min session with child and 15-min follow-up with parent. $100
---
relationship coaching session
Virtual session where mediation is used to resolve the issues between you and a loved one. This session is perfect for couples, as well as platonic relationships like parent-child, co-parents, family, and friends.
60-min session. $125
---
mini coaching session
For existing clients only. Virtual session to receive support on an urgent issue, or touch base on the progress of your healing journey.
30-min session. $45
---
Beginner's Guide to Meditation
Virtual workshop to learn how to add meditation to your self-care routine. Learn what meditation is, the purpose of it, the meditation basics, and various ways to create self-guided meditations. The session concludes with a live guided meditation to put what you learned into action.
60-min live workshop. $75
---
social media services
Get tips, advice, and motivation to help you on your journey to joy. Follow me on Facebook and/or TikTok.
---
partnership opportunities
If you are interested in collaborating or having me as a guest at your next event or on your podcast, send me an email with the details to initiate a meeting request.
E-courses
---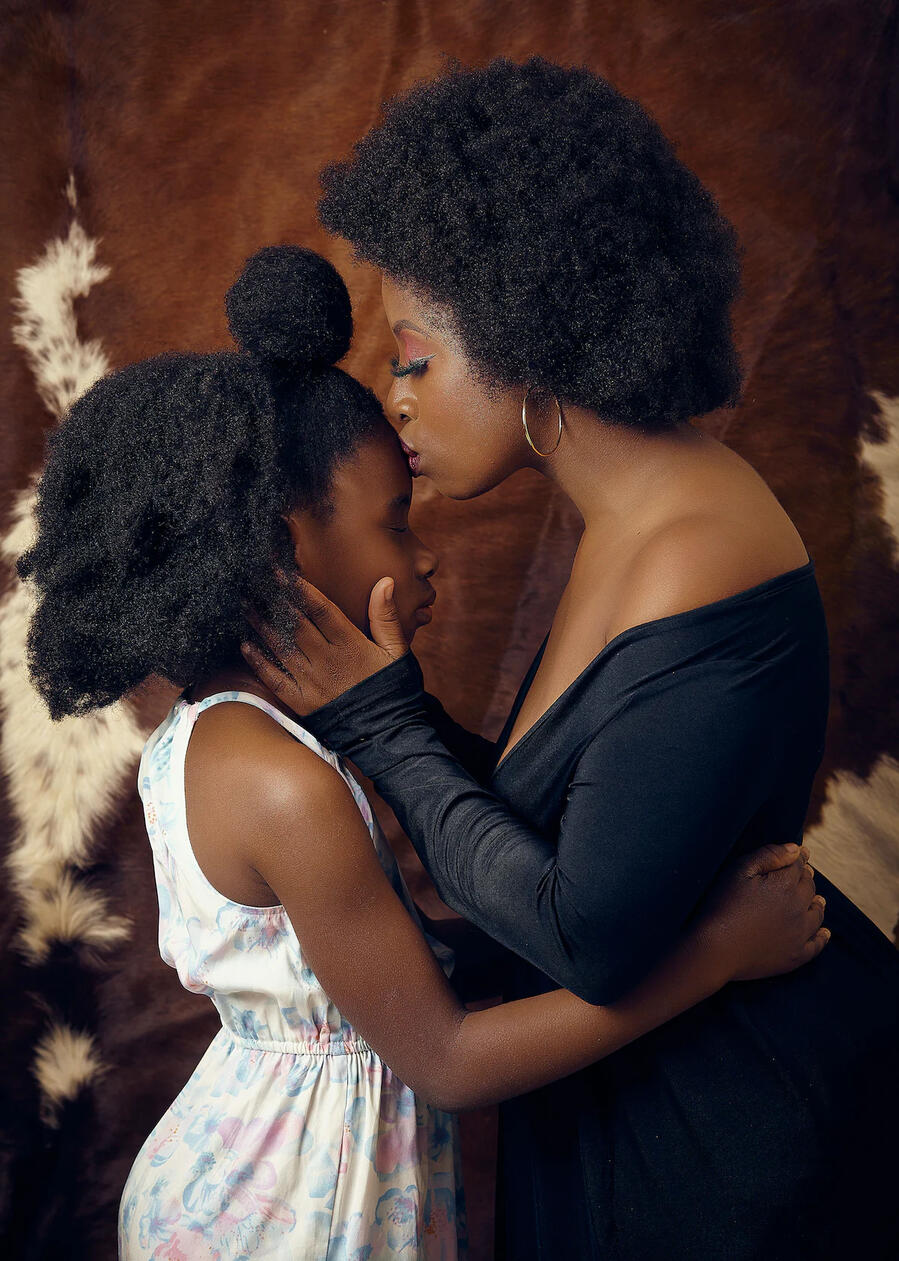 The Essential Mother-Daughter Healing Guide E-course
What's included: instant and permanent access to the 80-min recorded workshop and e-workbook
Price: $49Are you struggling to have a healthy relationship with your daughter? Are you feeling overwhelmed and frustrated? Are you ready to make a change and create a more positive and loving connection? If "yes", then this e-course is for you!Many mothers and daughters experience conflict and tension in their relationships. However, this doesn't have to continue to be your story. Discover the crucial steps needed to mend, grow, and flourish in your mother-daughter bond.In the "The Essential Mother-Daughter Healing Guide" e-course, you'll learn how to:
▫️ Identify the root causes of the problems in your relationship
▫️ Set clear goals for improving your relationship
▫️ Develop healthy communication and conflict resolution skills
▫️ Learn how to set boundaries and create a safe space for your daughter
▫️ Empathize with your daughter and understand her perspective
▫️ Forgive yourself and your daughter for past mistakes
▫️ Heal your own emotional wounds so that you can be a more present and loving motherBonus: Take the lessons of the workshop to the next level through self-reflection exercises found in the e-workbook:
▫️ Explore and master the 5 love languages to learn how you and your daughter best receive love
▫️ Create a self-care routine that addresses your deepest needs while bringing you the greatest joy
▫️ "Perfect the pause" so you can respond rationally instead of reacting emotionally
▫️ And more!This transformative e-course is your chance to break the cycle, end generational curses, and embrace love and understanding with your daughter.Don't wait, start healing today!